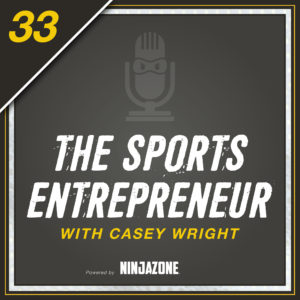 On today's episode Casey has a short chat with Matthew Witenstein from Truce Business Supply. Truce was created when the founders realized the need for a cleaning product that people could trust; one that people don't have to be afraid of getting on their skin, yet one that still cleans effectively and smells great doing it. Their products are really blowing up in the gymnastics industry, especially with the release of their safe and effective chalk remover. Matthew grew up with parents who owned a gymnastics facility – just like Casey – so of course, they have a very comfortable and enjoyable conversation about growing up as 'gym rats' in entrepreneurial families, and of course, the importance of good cleaning products that are good not only for the people cleaning, but the kids in the gym too. Enjoy the show!
Contact us at podcast@theninjazone.com
Email Casey directly at casey@theninjazone.com
Email Matthew at matthew@truceclean.com
Be notified about each new episode of The Sports Entrepreneur and receive free bonus content when available, right in your inbox, each week! Sign up by clicking the button below!