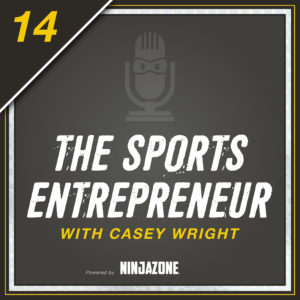 Jason Khalipa is a CrossFit athlete that has competed in the Crossfit Games for eight consecutive years,  placing each time, save one, inside the top ten rankings. With two podcasts, AMRAP Mentality and the Business of Fitness, and author of the new book As Many Reps As Possible, he is not only a skilled athlete but an active sports entrepreneur. Additionally, after his daughter was diagnosed with leukemia, Jason became an advocate and philanthropist for childhood cancer awareness and research. On this episode of The Sports Entrepreneur we are going to learn how to identify what you want to focus on – whether in business, family, or fitness – and then work really hard at it, knowing when to deliberately shift your mindset.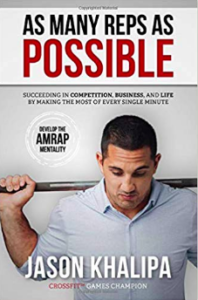 Key Takeaways:
Don't overthink it and don't be afraid to create conversations. Remember there's no perfect pitch – just start conversations and consistently follow up to find success.

If you're debating a new hire, look at where there is a drain of your energy and where your competencies are lacking to find the holes in your organization. It's not about what you think you need, it's about what you actually need.

It's all about hard work, execution, and dedication for a long time. That's the formula. There's no such thing as a get rich quick scheme.
Resources and links discussed